I've not done the maths either. I did knock up an LPF from A1 to A5 with what I could readily find in the parts bin (1K, 100nF):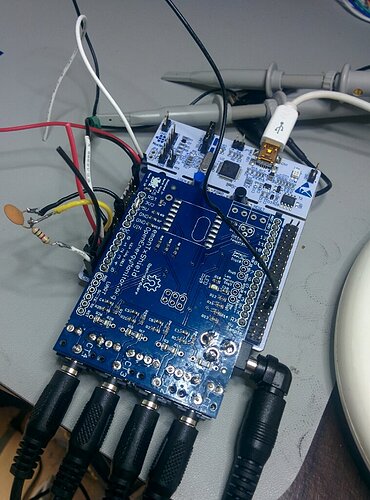 I then mod'd txshield demo to sample A5 instead of A4 so I could then directly compare the unfiltered (A1) with the filtered (A5). It made things quite a bit worse which is not surprising given all those dangly legs… it violates all the rules of keeping the filter near the input pin (or carefully laying out the traces between the filter and the input pin). If you had some SMDs and better soldering skills, you could potentially glue one right alongside A5 on the shield and see if it improves things (although that's still a ways away from the CPU pin).
But it revealed a few things… the reported noise on Irms was worse than the signal suggested it should be, and that led me to find those bugs fixed above. Also that filter drags down A1 slightly (it started reading lower than A2 and A3 with all wrapped around the calibrator loop)… specifically the 100nF cap to GND.
So when designing your input conditioning circuitry I think you do need to be aware of the filter characteristics… it affects total source impedance.