Introducing Emoncms android app V2.0.0 (alpha)


Update 8th March: alpha testing has not indicated any major issues, the update has been promoted to beta and will start rolling out to all existing beta users in the next few hours via Google Play Store.
---
@tamsin has been working on some really nice updates to the Android Emoncms app.
New features
1. Support for multiple emoncms accounts:
Monitor multiple Emoncms accounts, very useful for installers etc.
These accounts can be on different servers e.g. emoncms.org, emonPi. emonBase, yourawesomeserver.com etc
2. Support for multiple MyElectric graphs per account:
Great for users who want to monitor more than one power feed e.g most of us power users

e.g. House consumption, Heat Pump consumption, Solar PV production, EV charging etc
3 Support for multiple currency rates for different MyElectric graphs:
Great for users who have different tariff rates e.g Economy7. In the screenshot examples I show my night time EV charging power with a different (lower) currency tariff to my daily rate.
4. Added French and German translation:
Italy, Germany and France all rank among the top 5 users in terms of app installs. They deserve native language support. Still need to add Italy, is anyone (Italien) able to help with this?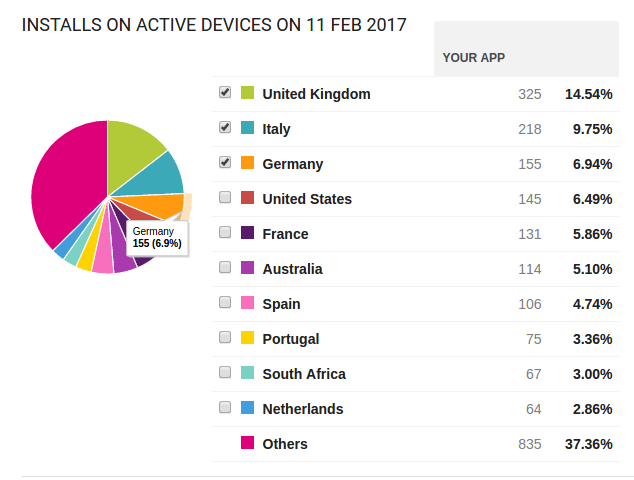 Most Chromebooks can now run native android apps, the Emoncms app works great on a Chromebook. It's much quicker to load than the web version and does not require a login each time. See screenshot below:
---
Video preview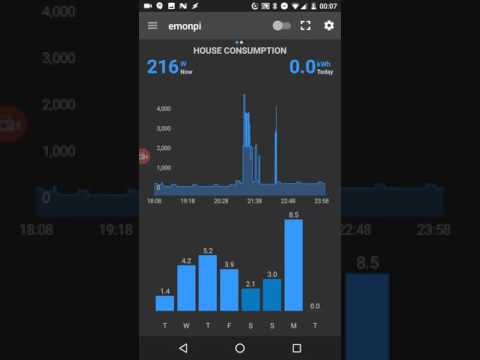 ---
Also thanks to:
@JumpMaster (Original app author: various fixes and guidence)
@bidouilleur (French translation proofreading & corrections)
@revil.o (German translation proofreading & corrections)
The Android App including the latest changes is fully open-source on GitHub. Any contributions are welcome

---
Alpha Testing
I know many of you (252 in fact!) are already opted in as 'beta testers', however since there are some significant changes in this version it would be good to start with a smaller closed 'alpha' testing group.
Please PM me your email if you would like to be part of the 'alpha' test group.
After I add you to the alpha group follow this URL to update to the new 'alpha' verion via GooglePlay.
Feedback
Feedback (especially bug reports) are very much appreciated. If the app crashes please follow the on-screen prompt to send a feedback / bug report to the.
Please also provide feedback on this thread, if possible please note:
Device make and model
Android OS version
Emoncms server used
What caused the bug / crash / error
Steps to reproduce
Screenshot(s) to illustrate
If possible try and keep feedback focused on the new features for now, it would be a good idea to start a new thread with ideas / suggestions for new features to add in subsequent releases.
Limitations
MyElectric graphs (as used in Android and iOS apps) only work with PHPFINA feeds and incrementing Power to kWh feeds NOT daily kWh/d. Please check to see if MyElectric graph works for your feeds in web version of Emoncms before testing with the Android app.
Screenshots
Update message: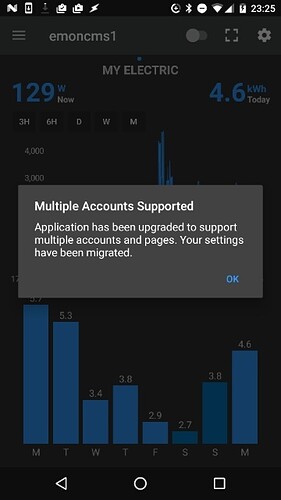 Add multiple Emoncms accounts and switch between them: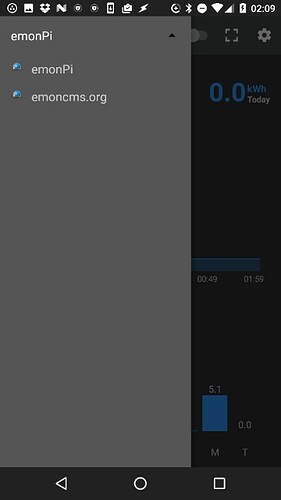 Add multiple MyElectric graphs and swipe between them (left-right):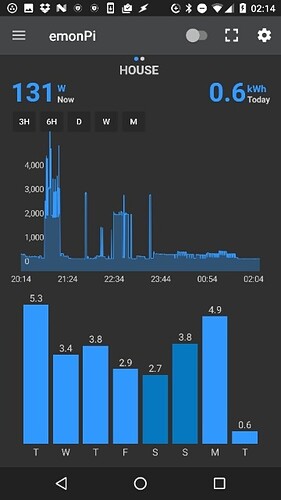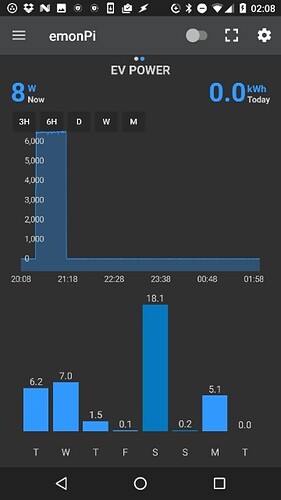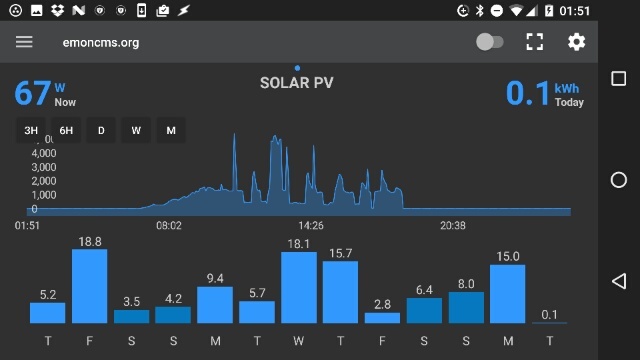 Chromebook: