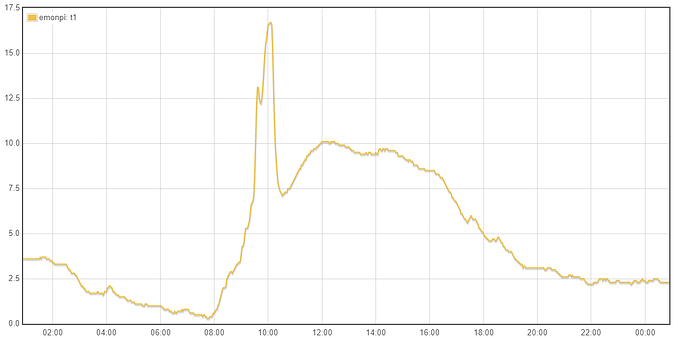 Hi,
I decided to "wake up" this old thread since I have a similar issue with the temperature measurements.
In my case there is a patern. Almost everyday for some peculiar reason there is a temp spike around 10:00 AM. It's actually consists by two spikes very close the one to the other. The first is lower and the second is the higher.
I did a bit of research just to check if some load turns on at this specific time each day but I couldn't figure out a definitive patern or something that may affect the readings in the temperature sensor.
As depicted in the screenshots, this doesn't happen every day and when it happens it happens in a very specific way. It didn't create +20C or -20C readings but it adds around 7 to 10 degrees on the actual reading.
Any ideas ?
thanks in advance!