I know that MyForest has tackled this topic in detail, but as an easy fix (easy improvement) for ASHPs doing what my graph shows, maybe a simple module with relay-off could help.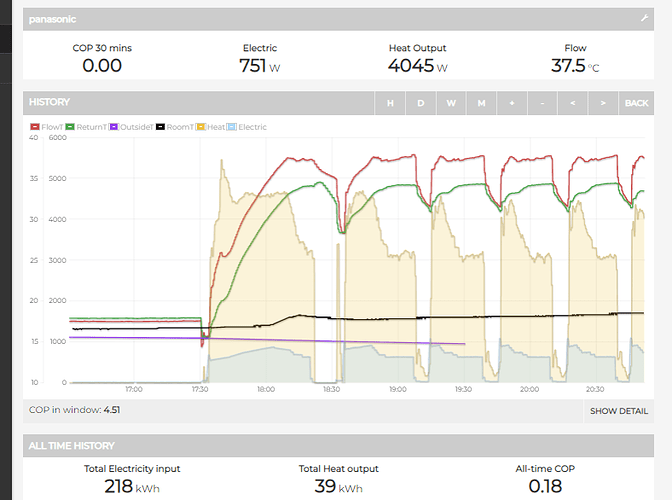 A simple bit of code… [ if power drops from say >400w to <50w… (its stopped) hold relay off for a time ] . The time could be related to outside temp or simply a 'frugal-ness' setting.
The graph shows that the 5kW Panasonic can only go down to 3kW… shame its not lower. Anyhow to reduce the average heat to system down to say 1kW would be difficult. However, by 'holding off' for say 1/2hr after stopping, then the radiators would cool, and on starting, it would look a little more like the session from 17:30… average flow temperature lower and better.