I've been reading the monster Daikin thread with common references to radiator balancing.
I'm convinced some of my short cycling issues are due to poor balancing.
Very much like Marko says, the house is getting warm but i'm seeing more cycling than I'd hope.
Even though COP hits Vaillant specs!!
My confirmed and recorded heat loss at -3C last winter is around 4kW, so my 5kW Arotherm is not oversized etc.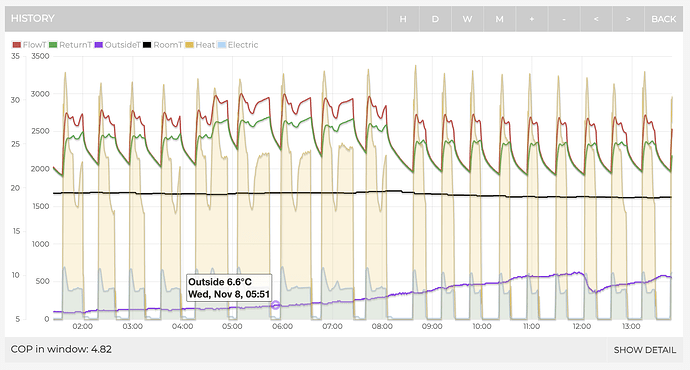 I've messed about in the past and opened some up "a quarter of a turn".
But in all honesty, I have no idea what i'm doing.
When I 'google balancing', it seems to be more about combi setups and DT20.
Ideally we want as fully open as possible, but the ones closer to the heat pump closed just enough to ensure there is enough power to allow to get to the furthest away and index radiator?
But how? Is there an idiots guide to balancing rads for a heat pump setup?