Using an ESP32-Gateway module it's now possible to connect an OpenEVSE / EmonEVSE via wired Ethernet.
See the OpenEnergyMonitor store for a pre-wired and pre-loaded module which will be a drop in replacement for the current WiFi module in OpenEVSE / EmonEVE.
Or see the full ESP32-gateway technical docs to compile firmware and connect up your own ESP32-gateway module.
Pre-wired module with power supply: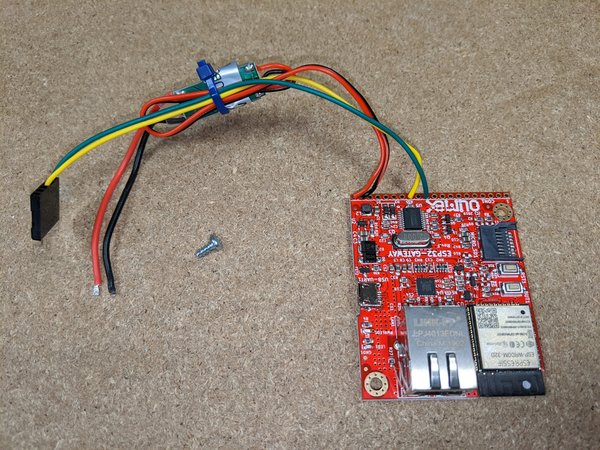 Installation in an EmonEVSE:

Serial connections: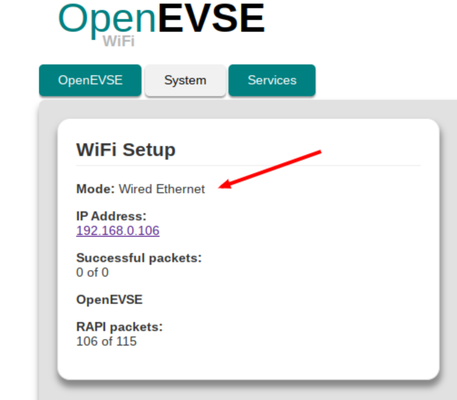 The ESP32 Gateway is a new addition and is currently considered in 'Beta' since the ESP32 firmware is still under active development. However, it has been extensively tested and proven reliable for many months of operation. Please report your experience