Total newbie here, please be patient and ask for more/different information if needed.
Installed EmonTX 3.4 with emontx 3phase -firmware via PlatformIO. Edited src.ino to use EMONESP, not RF. Serial monitor without EmonESP shows readings from ct1, ct2… etc. Readings seem to be valid. See attached picture.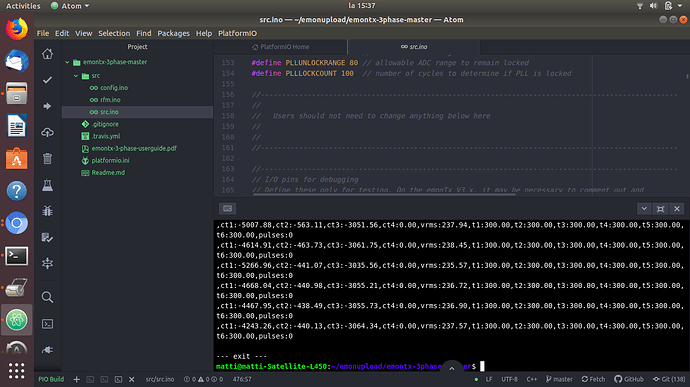 Using Huzzah EmonESP module from openenergymonitor. Straight out the box. No firmware updates since March '18, suppose it should be newest firmware?
EmonESP shows latest data only blanks/blocks. See attachment.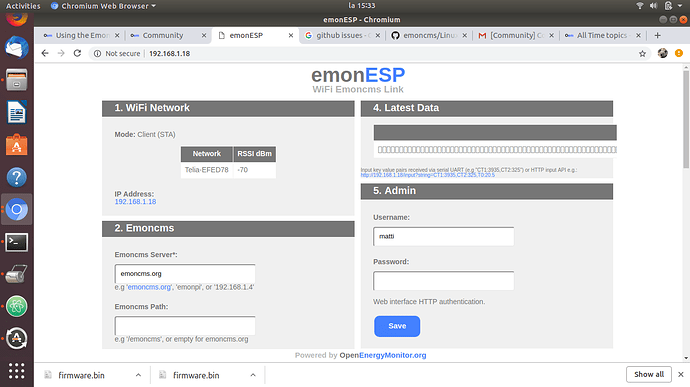 EmonCMS doesn't either receive any data.
Any ideas? I suggest there's something off with EmonESP, but can't figure it out after trying and searching for days. Please help!