This is an update on progress on the heatpump monitor I posted about last December here: Heatpump Monitoring board MBUS, ESP12++ | Archived Forum
The hardware is now in its second revision and the EmonESP WIFI software is working well. It is still a through hole kit that requires assembly and firmware upload, the long term plan is to integrate many of the heatpump monitor features in a future version of the EmonTx v3 but this is some way off yet, see further development.
I have developed the heatpump monitor with the help of John Cantor of heatpumps.co.uk who I have been working with on heatpump monitoring for some time. Over the last almost 8 months of development and testing we've gained a lot of very useful data from using the monitor on our own systems and others, an example of which can be seen in the video linked below.
The full detail of the current state of development can be found on the github repository here:
The main features are:
CT current and ACAC voltage based electricity monitoring
Pulse counting or IRDA Elster meter reader
Analog inputs for Vortex Flow Sensor (VFS) option (e.g Sika, Grundfos)
MBUS reader for kamstrup heat meters
4x individually broken out DS18B20 temperature sensor connections
Arduino ATmega328 core
Connectivity options: ESP-12 WIFI, RaspberryPI header, RFM69
The kit will be available in the OpenEnergyMonitor shop soon as a development kit. The cost for a full kit is currently coming to £51.76 ex VAT (£62.11 inc VAT) and without the case £40.6 ex VAT (£48.72 inc VAT). The full detail of what's included and costing can be found here:
Github: Heatpump Monitor Bill of Materials and costing
The build outline, installation and setup notes can be found here:
This video gives an idea of what you can see, the kind of data and understanding that you can get out of the monitor with it all up and running: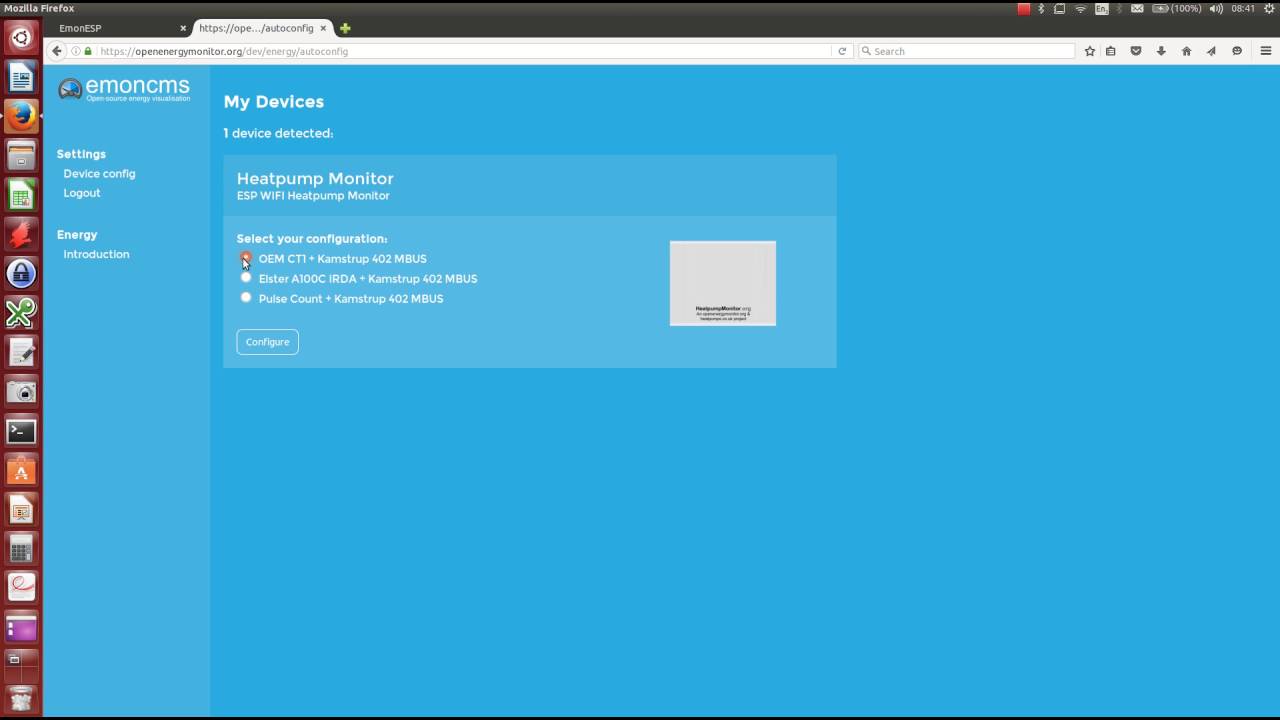 Thoughts on open hardware
I really enjoyed going through the end to end process of developing the heatpump monitor, starting with an idea that it would be possible to bring all the different components together needed for heatpump monitoring all on one board and then going forward and designing, prototyping and building this idea. For anyone else thinking of doing something similar I would really recommend it. I've published transparent costing for this board (both in 1x and 20x) to give some insight into how that side of things works and will be documenting how to get the PCB manufactured with Ragworm and fascias laser cut at a local FabLab.