Hello all, I'm here to share with you how configure grafana to direct access to emoncms data. For this you need to use MARCUSOLSSON-JSON-DATASOURCE with this configuration: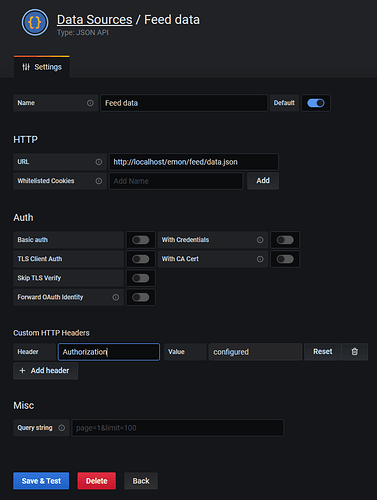 Value of Header
Authorization
=
Bearer APIKEY
.
Next step, config your panel:



with params: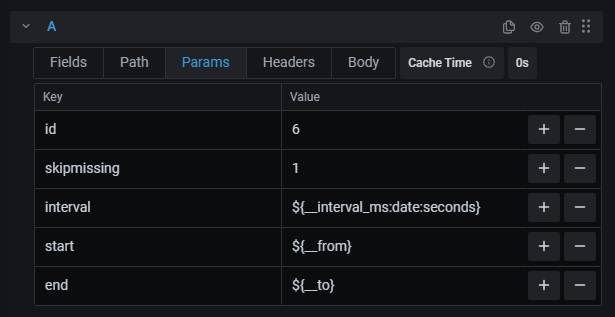 where id is feed id in emoncms.
sorry for my english.