So I finally ended up ordering one emonTx v3 together with the euro plug and one RFM69Pi.
Couple of questions!
Since building our house I ended up with 6 CT's unused, this is due to two heat pumps not getting connected to these CT's and 3 of them are even hooked up to the wires. Our house is a 3-phase, swedish style electrical system.
I figured I give it a chance to see if I could make use of these CT's before buying another three

Here are some pictures to explain: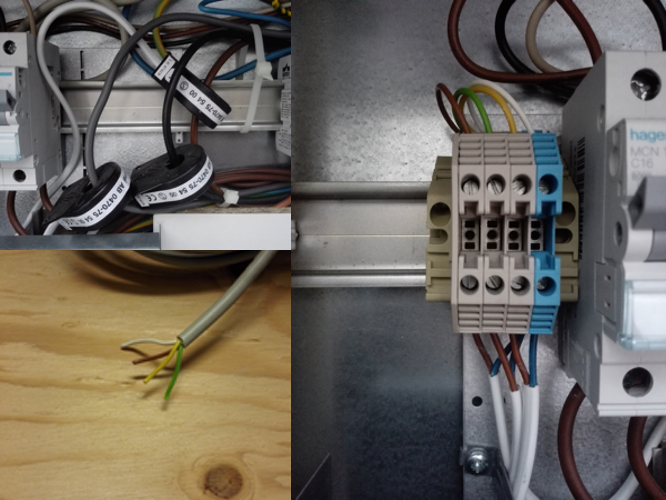 This is my CT's connected to my three live wires, my three phases. This was intended as some kind of "phase" guards…dont ask me. I got it explained at one time but did not get the whole picture.
The CT's are then connected to a terminal
And from the terminal outside I then find that cable inside my home.
My question is, can I use these CT's and hook up these cables to the emonTx via something like this:
If so, how many "poles" "connectors" (?) do I need for the 3.5mm jack and which would go where ?
I have then read about having to upload another "sketch" to my emonTx and for that I would need a USB to UART programmer tool i guess ?
To make things worse, I have three other CT's (looking very similar to those already connected. It says "TR 3025-S" and/or "IN09-1020-01/1013" on it.