I purchased two emonth2 and a bunch of DS18B20, I got the tranceiver to plug into a pi.
I set the first one up with it's default firmware, node 23 and 1 external sensor, it's working great and all reading are registered in emoncms.
The second one is destined for my heat pump and I have soldered together three sensors and attached them, I set the dip switches to node 24
I first tried building the multiple_ds18b20_external branch, set EXTERNAL_TEMP_SENSORS to 3 and flashed it using the usb programmer.
With this firmware, when monitoring the serial output I see all temperatures but no matter what emonhub config I try, no messages are received.
I then tied the master branch firmware, when monitoring it's output I see "DS18B20 found = 0 of 3", it's messages also are not received in emonhub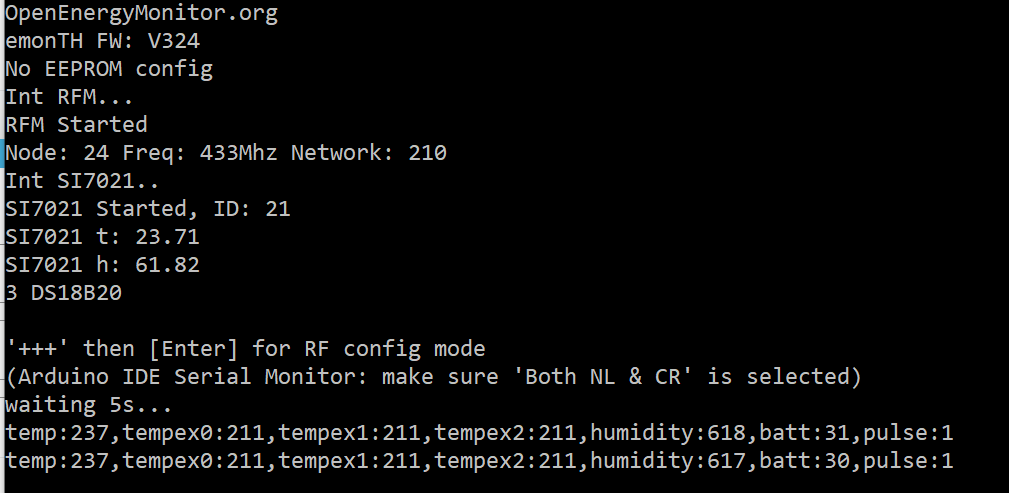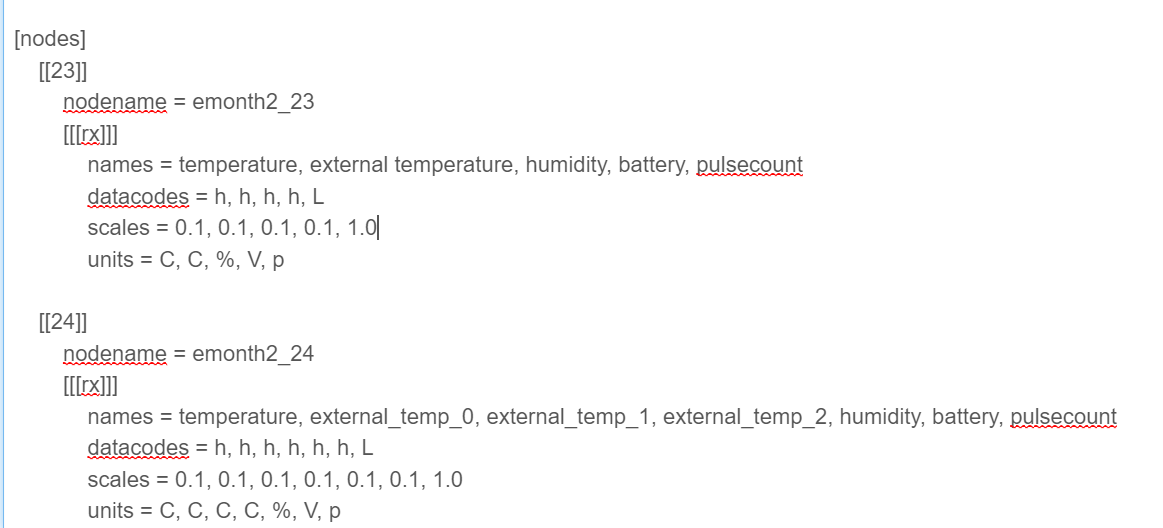 Any ideas what I'm doing wrong ?