I ran the Full Update function within EmonPI this morning. It's something I've done regularly without issue. I always run the backup export before I do this.
It has not gone to plan this morning and I now get this error when I open any of my displays that have feed values displayed.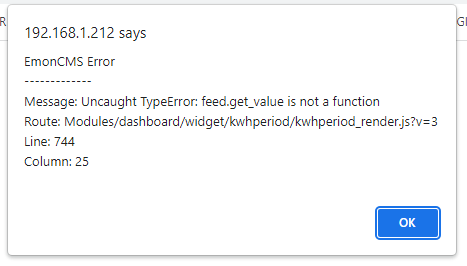 Also, these failing displays cannot be edited and saved, the save button does not change from "Changed, press to save" to "saved".
I made a copy of a display and the copy has the same issue.
Any clues for a fix?