Im happy to say that DemandShaper v2 has now been released

DemandShaper is an Emoncms module to enable smart scheduling of appliances and EV charging based on day ahead forecasts such as the Octopus Agile forecast.
New Features:
Improved modularity, to make it easier to add new forecasts and devices.
Combine multiple forecasts such as the Octopus Agile and Solcast Solar PV forecast (optimise for both on-site solar and the agile tariff)
New forecasts: Nordpool (thanks @jpalo), Solcast Solar Forecast & ClimaCell
Improved scheduler algorithm allowing variable length schedules at minute resolution
Screenshot of new configuration interface, allowing selection and combination of multiple forecasts: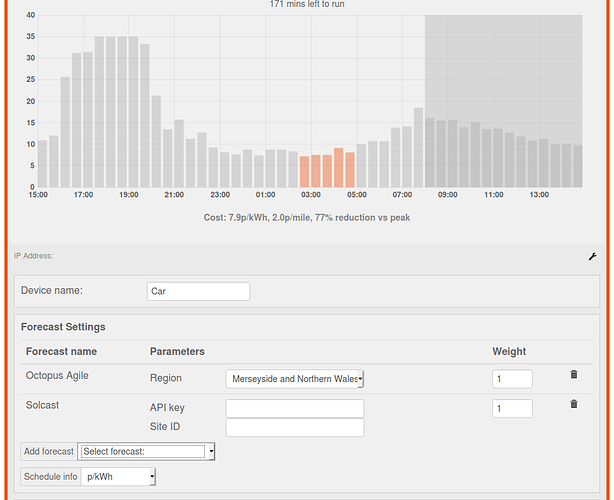 To update:
The demandshaper module is available as standard on emonSD systems. To upgrade just run the Emoncms upgrade tool from the Admin page.
---
Original demandshaper thread:
Emoncms Demand Shaper module
Guide: DemandShaper
Emoncms Demand Shaper Module (beta) - Guide | OpenEnergyMonitor