Continuing the discussion from Embedding multigraph fails:
@TrystanLea, just trying to build a Multigraph to embed and I keep getting this message - the Feed definitely is public. If I try and embed I get a not authenticated message.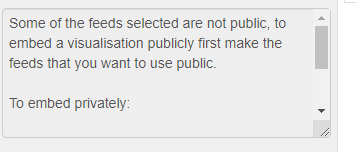 I've got a feeling this has been mentioned before but cannot find it.