Hi there!! due a temporal malfunction of 18ds20 sensors I have some data that is more elevate than the correct readings and when I display in Graph section I can't see properly becouse the correct values are very small(60ºC) and error values very big (9999ºC)(auto scale function of graph)
can I delete this feeds from my database between dates or time ?
I try the "trim" function but this deletes from the beginings till the indicated date…
and it doesn't seem to work ok…)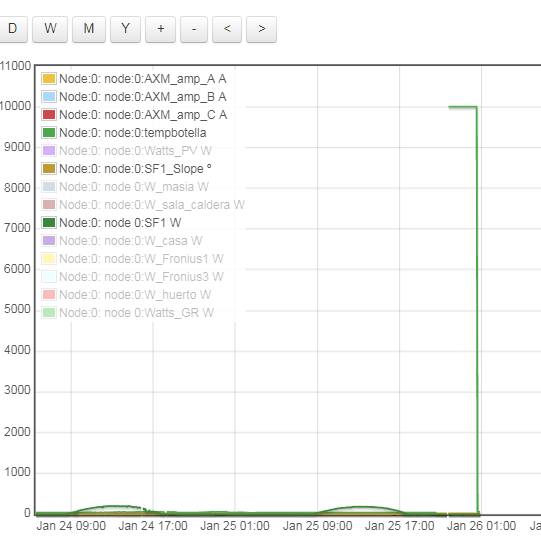 thanks in advance!!