Hi All,
When we first had our Ecodan installed last year, at least one of the standard temperature sensors was just left hanging. When serviced, I got the original installers to attach them but I'm pretty confident they're still not in the right place based on the flow temperatures that are being reported.
They're currently placed at the following points (though I'll have to check which one is where):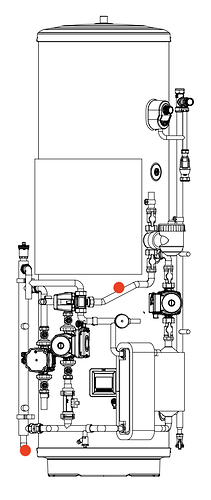 I would appreciate it greatly if anyone with a similar model could confirm where they should be.
Thanks,
Chris