Greetings,
I want to remotely monitor various parameters on my 2003 55' cruiser. Many of them relate to power - on/off, AC/DC, consumption, etc. The vessel has a generator, inverter, and can be connected to shore power. Feeds are 240VAC with 50A breakers.
I am at the start of this project. I have reviewed the electrical system on the vessel and found a couple of items I would like to tap into as opposed to adding new hardware if I can…which is where I could use some guidance.
First is house battery current. There is a large shunt across which a meter is connected displaying DC amps. Was wondering if I can just tap off that same shunt to feed information into an Arduino with the appropriate conditioning or will that screw-up the meter reading? I would be paralleling the Arduino circuitry to the meter.
Second is AC current - there are 4 current transformers rated 100A to 5A.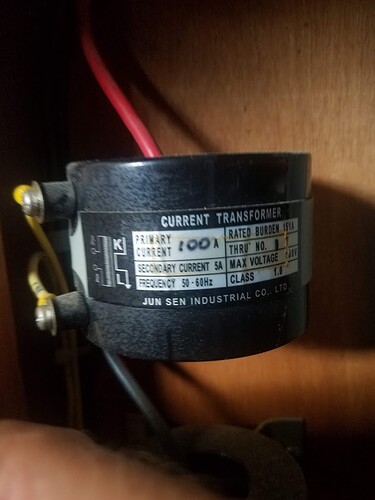 Again, meters are connected directly to their output side. Wondering, again, if I can tap those same outputs with appropriate conditioning circuitry to feed an Arduino. These transformers are downstream of the power source selector switches.
Appreciate any guidance,
Tim