Curl Widget opens the possibility to create buttons and generate asynchronous calls using Ajax.
Screenshot of the configuration panel: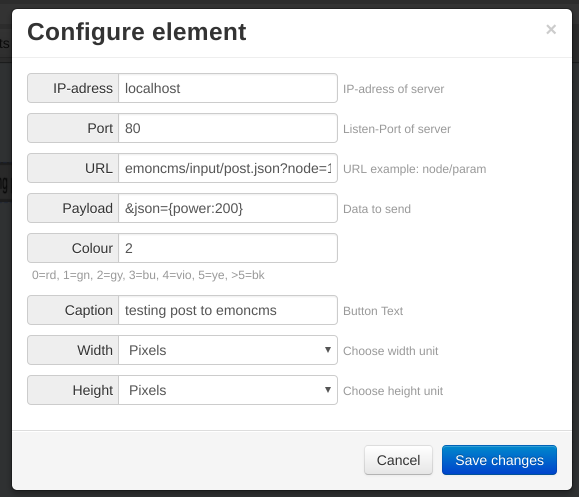 *Sorry but the system limits me to post only one image per post.
It can be used for remote activation of the desired devices or desired processes in Node-Red using HTTP request. Other use is sending messages to the EmonCMS platform to post data.
If the triggered call by the widget needs cofirmation, it is possible to show a confirmation box dialog before the call would be send.
I hope you find it useful!