Over on the emoncms/app repo @mattjgalloway has proposed some changes/additions to accommodate those of us diverting our surplus "free" un-exported PV to an immesion water heater, battery charging etc etc.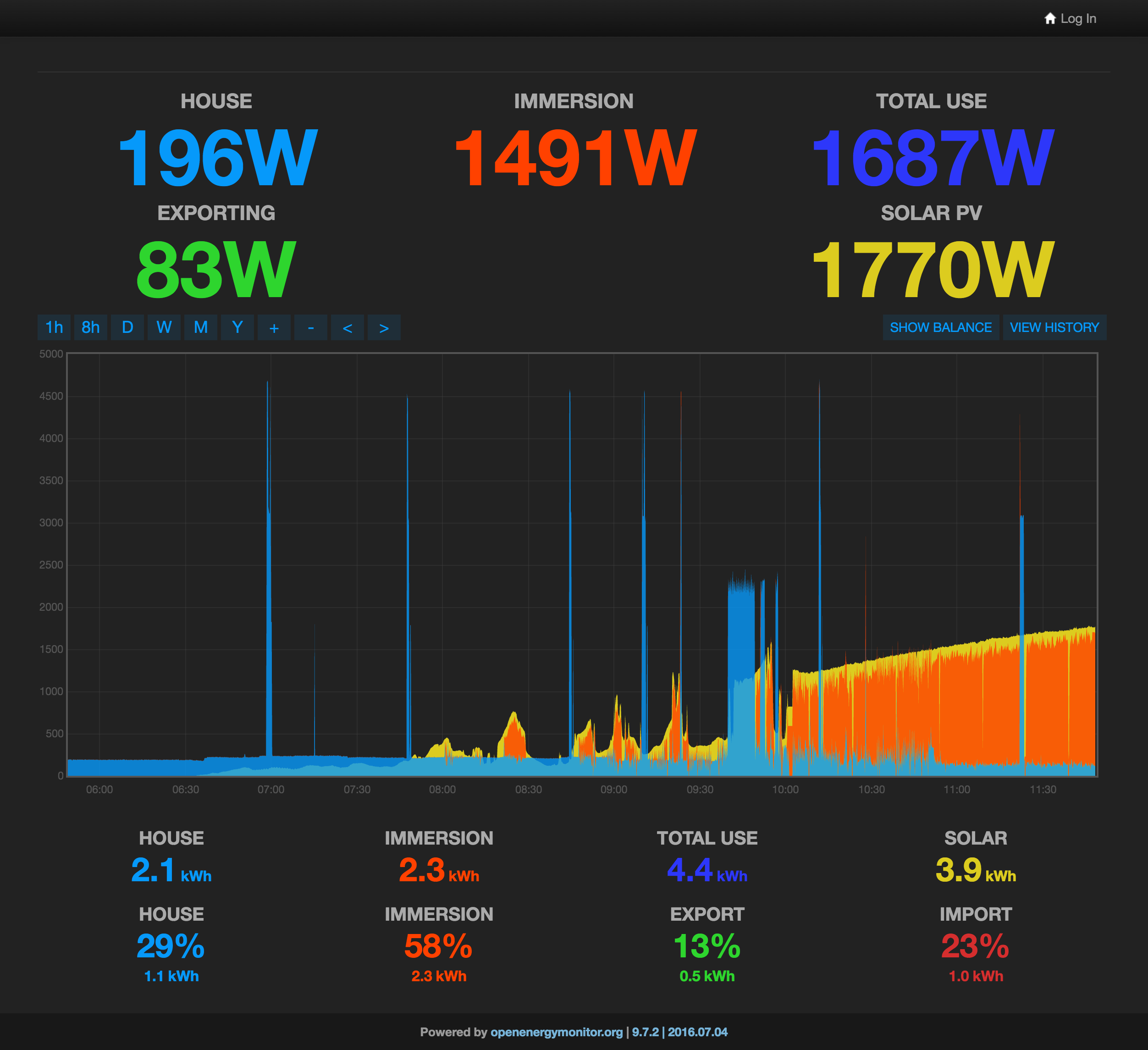 I think it is a great idea as "diverted" energy never seems to fit comfortably in the "use" category as it is something we wish to maximise where as "use" is something we want to minimize, in the current MySolar App you have to choose between including it in "use" and on a hot summers day your "use" skyrockets or exclude it from "use" and it gets ignored as if it was exported, neither is useful for energy management.
https://github.com/emoncms/app/pull/17
What does anyone else think?