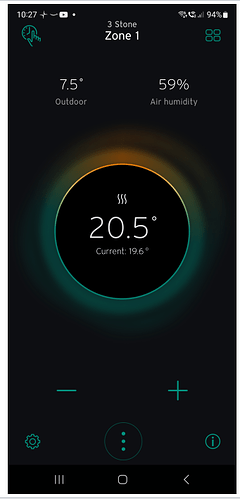 The 'MyVaillant' (Android) phone app is reporting an outside temp. of 7.5C when two other references say it's about 2C, and sticking my head out the door confirms the latter. Some time back I put an offset in for the OAT of -1 which seemed to work. Now it's colder and the reading's way-out.
The important thing is the heat pump is performing as-per its weather compensation curve of 0.4 (currently), giving a flow temp of 32C at 3C outside, so I'm not too 'bovvered' but wonder if the app reports some kind of 24-hour average ? If the sensor is faulty then surely the unit wouldn't be giving the right flow temp?
Any ideas?
Anyway, as this is its first cold spell it looks like 'Baby's First Defrost' - aaaahhhhh. I'll get me coat.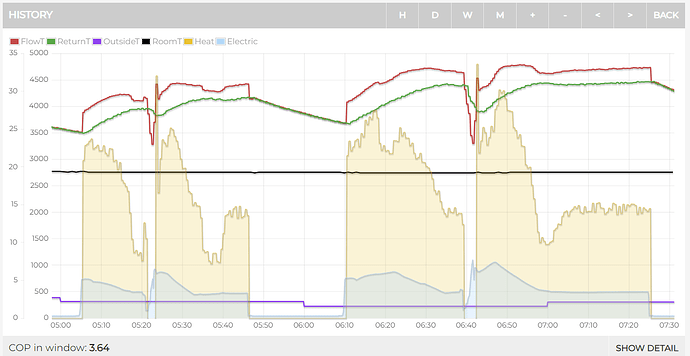 Cheers, Andy