I upgraded my Emoncms running on a Ubuntu 18.04 server following the instructions found here:
https://github.com/emoncms/emoncms/blob/master/docs/Upgrading.md
I've upgraded the database, cleared the cache from my browser and logged in Emoncms.
First thing I noticed was that the Apps, Dashboards and DemandShaper menu items are missing: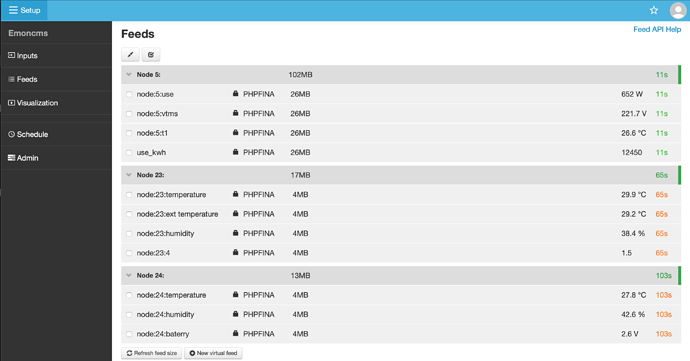 Second, I noticed that the install scripts didn't create the /var/log/emoncms directory and the system was complaining about missing emoncms.log and emonpiupdate.log so I created them.
Feeds seem to be working and updating normal.
Can anyone help me restore the missing menu items?