Thanks @MyForest ! there is so much data available for that study! including a 1GB+ download!
This detailed analysis report by UCL that was part of the study is really interesting, I've only skim read the head line results so far: https://doc.ukdataservice.ac.uk/doc/8151/mrdoc/pdf/8151_decc_rhpp_detailed_analysis_report.pdf
The summary of results are given on table 1: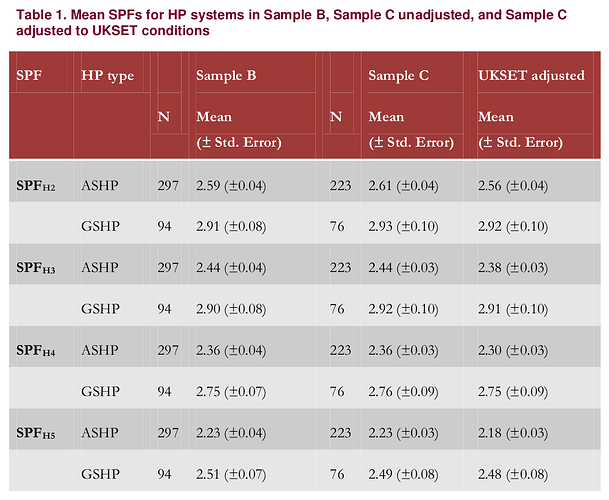 and a comparison with the EST trial in table 2: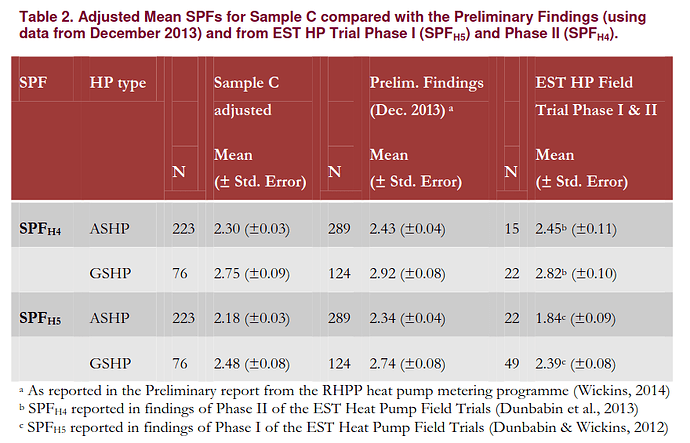 That's a pretty decent sample size and such poor results even for the H2 boundary!

A quick look at the mean for the 23 heat pumps on our heatpumpmonitor.org page, suggests at least a SPF H2 boundary mean of 3.56 (with a range of 2.6 to 4.7). Median of 3.6.
We dont have a full year of data yet for most heat pumps and Id expect a reduction in COP over the summer given higher standby and higher proportion of DHW, so it will be interesting to see where the figures come out at.