I have an emonpi and emontx logging energy. One input (pulsecount) on emonpi is shown as inactive in the input list in emoncms.org but is active in local emoncms. Screen shots below.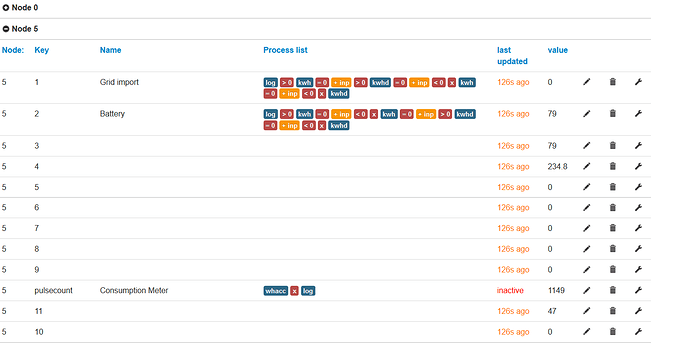 I am running Emoncms, Version low-write 9.7.8 | 2016.11.10. and using a Pre-built emonSD 07Nov16 image and the Server OS is Linux 4.4.26-v7+.
I haven't changed any code other than setting up input processes and feeds using the emoncms graphical interface. This took a lot of 'playing' to get what I wanted, first in the local emoncms and then replicated in emoncms.org. Along the way quite a few feeds have been created and deleted. The feed was originally active and I dont know at what point it became inactive or what I did to make it so.
How can I get the input active again please?