Hi everyone,
I recently received my emonTx and wifi module but I'm having problems getting setup.
I have the emonTx 3
powered by both the ACAC adapter and USB power supply
Jumper 20 pulled.
CT1 plugged in and clamped.
Connected to the wifi module and directed it to my Wifi network.
I get information about the device starting up, seeing the power and CT but no data coming through afterwards.
I've rebooted both the esp module and emonTX a few time but to no avail. Am I missing something simple? maybe there's another step to getting the emonTX to print out data to the serial?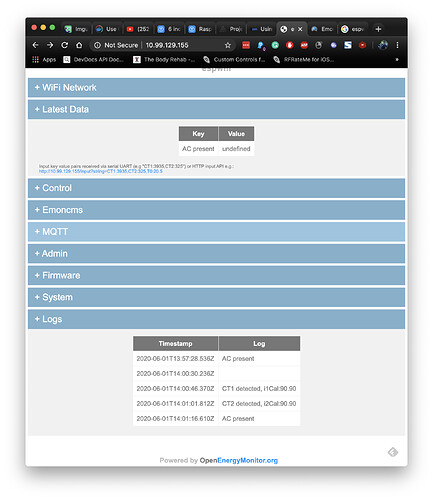 I also noticed the search for firmware updates was missing, but that may be unrelated