@FredM67 This'll "give you kittens" as we say in the UK.
This is 2019-10-20 when the system was running with it's default setup. As you can imagine, I didn't want to leave the system behaving this way.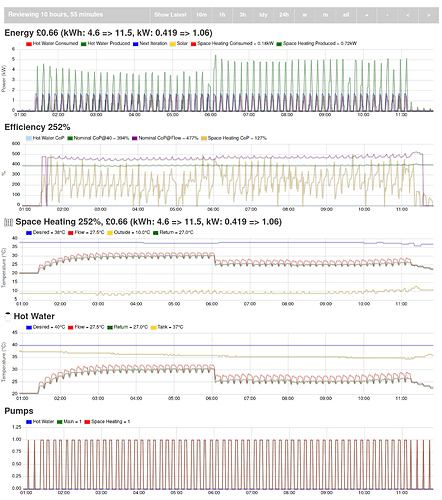 A similarly warm period of time now looks like this with the new control algorithm. Clearly there are more distinct cycles where it does work and then goes back to sleep. Hmm, it does appear to have cost twice as much. Off to ponder that.