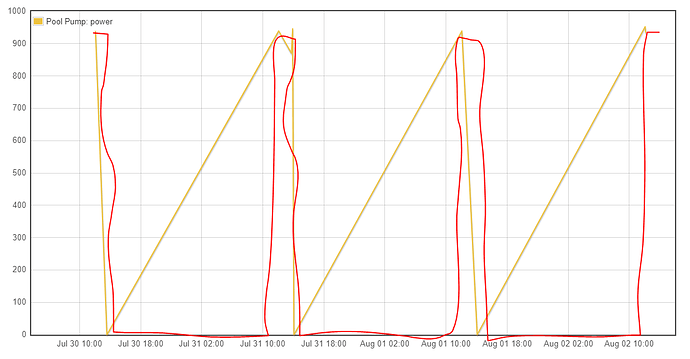 Hi All,
Please forgive my hand drawn artwork

I am pushing data from a Samsung smart plug into EmonCMS. The plug operates over Zigbee so its very frugal with its data use as many devices on the network are battery powered.
This means that it only sends power level updates when the level actually changes. I push this into a PHPTimeSeries feed.
Unfortunately the graphs are terrible though. EmonCMS is drawing a straight line from the last sample at 0 the day before to the next sample at 1100W when the pump turns back on.
Is there any way to have the graph render properly, with a horizontal line to the next sample is taken, like my hand drawn graph, which is what is actually going on?