Hi All,
Rather than resurrect a two year old topic "manually edit feed data" I thought I should start afresh, as while the procedure might be obvious I'm getting an error…
While looking at historic data I noticed that on a few of days in mid October early November the logs recorded some seriously dodgy data that I'd like to remove.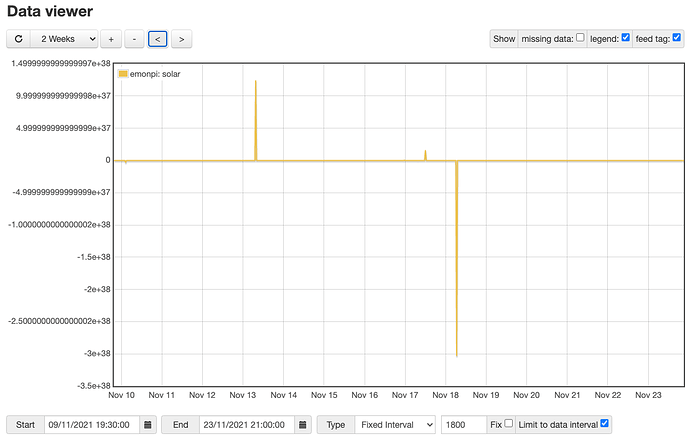 So I tried going to Visualisation and Edit Realtime but get this error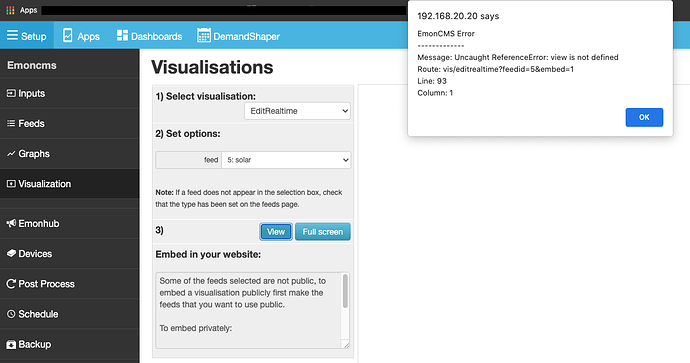 Have I done something wrong? Is there a "I don't know what I'm doing" guide that I've missed explaining how to edit the data?
Thanks