I've been recording various UK electricity grid feeds on Emoncms.org for a while here: https://emoncms.org/ukgrid/feed/view. Mostly recorded from either https://www.elexonportal.co.uk or https://data.nationalgrideso.com.
In addition to historic fuel mix there are a number of useful forecasts including a 14 day ahead wind, solar and demand forecast! I've created an Emoncms app to graph this data, a public version is available here:
Wind and Solar Forecast: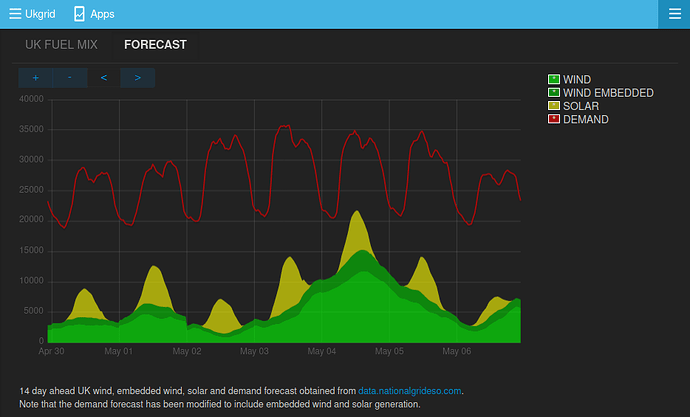 Historic fuel mix (with embedded solar and wind data)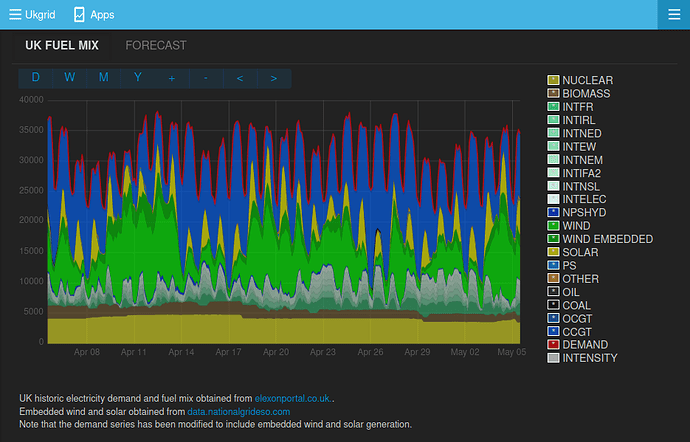 ---
I've been trying to explore if I can schedule my EV charging during times of high night time wind output and having a 7 day ahead forecast really helps to see when it might be a good time to do so (I dont have home solar and am on the Octopus GO tariff). I will try and do an analysis of my success or otherwise in doing this at some point.
Im also using these feeds for the heatpumpmonitor.org grid analysis over at: https://community.openenergymonitor.org/t/heatpumpmonitor-org-grid-profiles-and-aggregation/23194