Hi, I'm trying to integrate the emonPi and my new Mk2PVrouter which is connected via RF433MHz.
Robin Emley tells me that the router transmits radio packets similar to an emonTX and, using these definitions for node [10] in emonHub.conf…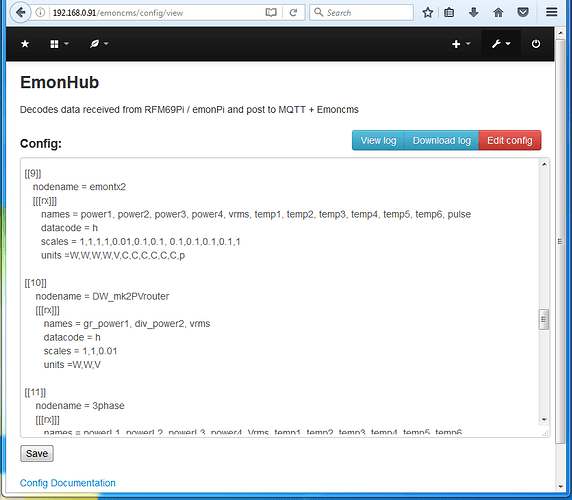 … I have got so far as seeing the values from the router on the emonHub log of the local emonCMS.

Where I'm hitting a snag is that on the inputs page of the local emonCMS I don't see the three values transmitted by the router, I only see the rssi, which I think is the signal strength.
I think that I'll need to see the three values as inputs from the router before I can start logging them in the emonCMS, but I don't know what is my next step. Do I need to edit emonhub.conf to enable the rx from the router in some way?
Many thanks, David.