Hi All,
Been looking around as I am sure I have seen this before but cant remember how to fix it!
I have made a mistake with calculations today and ended up with rubbish data on one of my feeds, how do I go about correcting or flattening down the bad spikes e.g. below!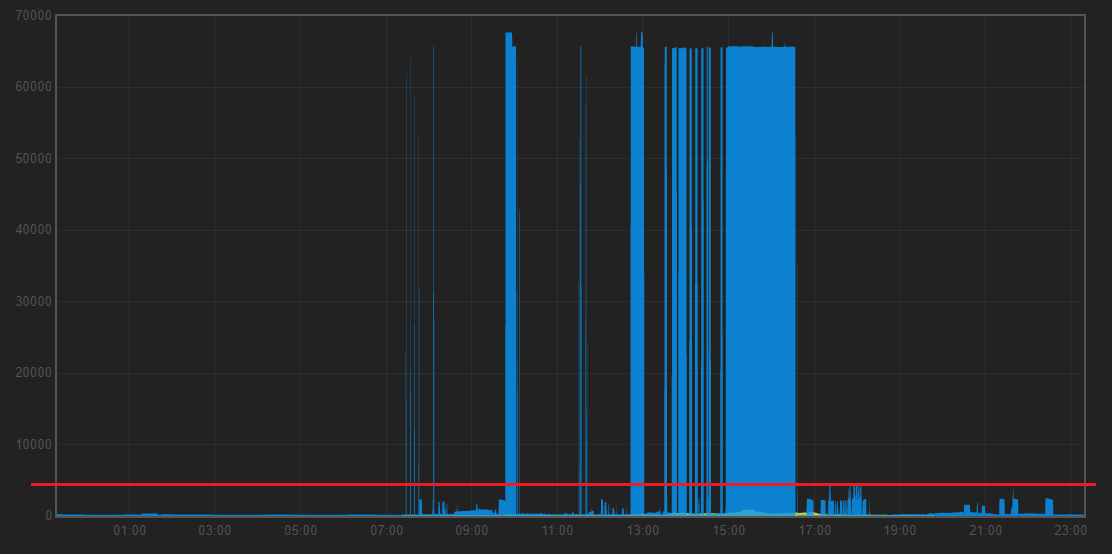 Even if I was able to crop the spikes down to around 5k it would help accumulative data dramatically!
Thanks,
Richard.