Thanks @Robert.Wall I read the Electronic transformer article and some other stuff but even Vrms is pushing my limits, never mind sine waves and the like.
What I do have are a few more details about the Ikea and a link to buy new ones, but not for a price worth considering.
Image lifted from Ebay and full zoom available from a fairy lights stockist at http://www.ebay.co.uk/itm/IKEA-FAIRY-LIGHT-TRANSFORMER-AC-ADAPTER-IN-WHITE-KBA1200200L-9166/253151853053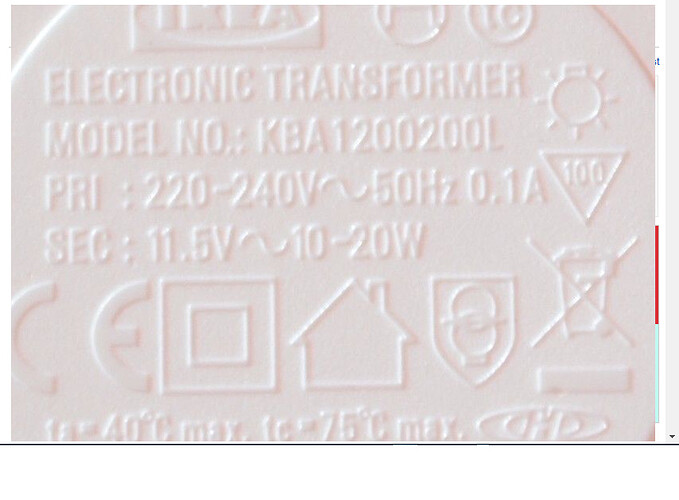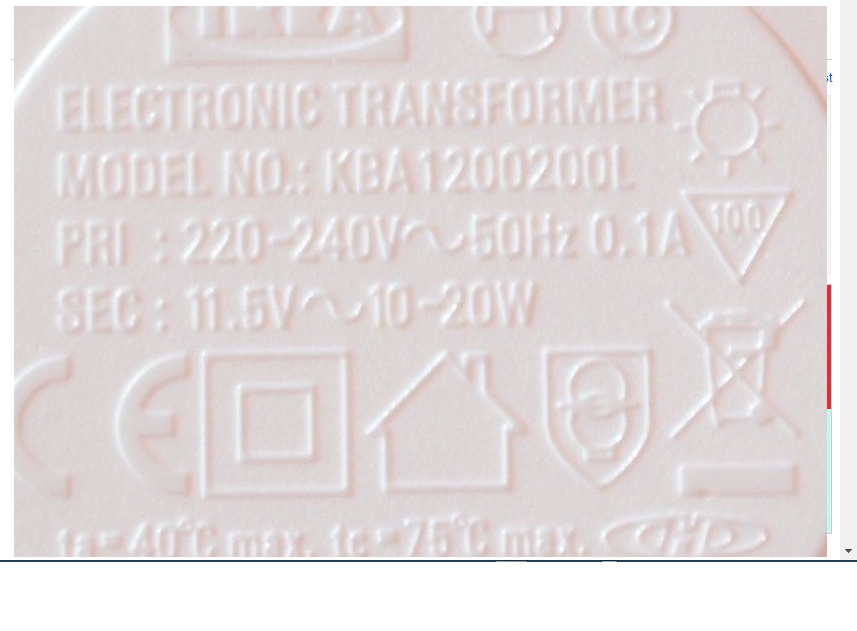 I checked numerous sites for KBA1200200L but it didn't advance my knowledge in a life changing way.
Fundamentally is there any reason that an electronic AC - AC transformer couldn't be used in lieu of the OEM product?