I use the Wh accumulator for a accumulated pulse feed as mentioned in the guide: + Add Optical Pulse Sensor - Guide | OpenEnergyMonitor
I noticed that the new feed value sometimes is lower than the old one, which should IMHO not happen with a accumulated feed. This strange behavior happens to the exact same time, if the graph tool is showing a missing value (it's an emonTh in my case, feed: PHPFINA, interval 60s). After that it is returning to the correct value: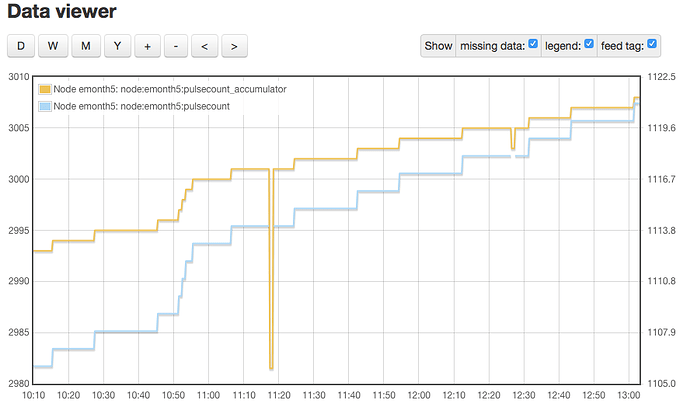 What could be the reason for that?