I need to be able to see small temperature changes happening in real time. The Extra->Visualizations graph in emoncms gives a nice real-time view of the temperature, but its fixed vertical axis means that changes have to be big before you can see them.
In the picture below, all the yellow space below the 250 level conveys no information at all. It would be wonderful to be able to set the minimum value on the Y axis, or to set the vertical zoom level, or to have automatic zoom that ensure that the highest value is somewhere in the top 1/4 of the graph and the lowest value is in the bottom quarter.
.
I don't have the knowledge to make these changes, but I am hoping that some smarter person would consider this a worthwhile improvement to add to the code.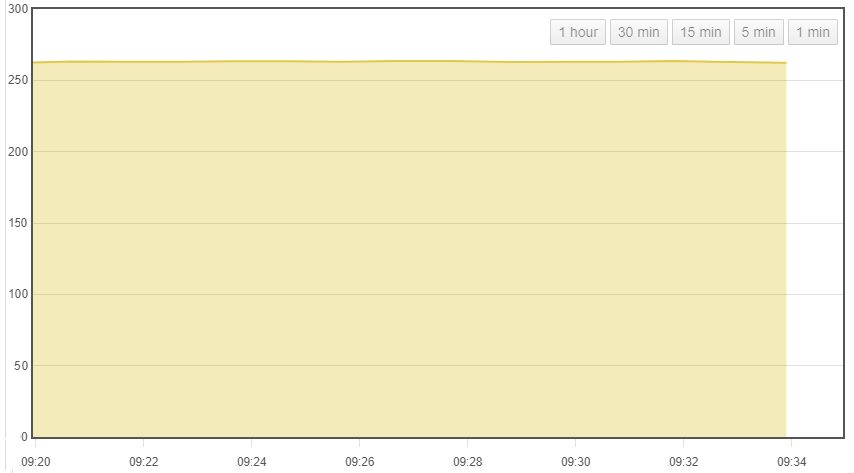 Thanks.