I have CT SCT-013-000 100A:1V and i read the article about CT output current.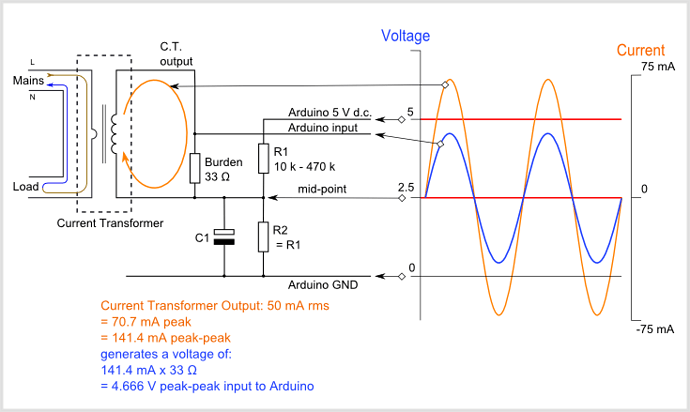 If I use the CT output voltage max is 1V, arduino read about 1.5v-3.5v, that so I can't fully exploit the capabilities of 10bit analog of arduino.
So, how to scale up that.
Thank you very much!!