Hi All,
I've installed the EmonTX and connected it wirelessly to the the emonPi.
I've tried to replicate the Pi's solar setup on the TX to re-establish ground zero before I start adding things.
I followed the instructions on this page : Solar PV — OpenEnergyMonitor 0.0.1 documentation
The problem that I have is that the reference page shows the setup of input 2 as emontx_17:solar but I don't have that option.
If you look at my dropdown menu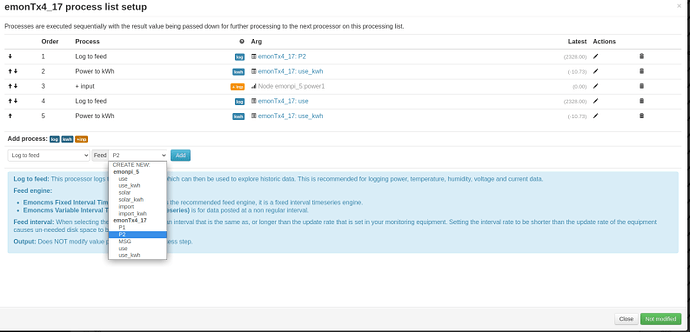 then I can see solar listed as an input on the Pi but not on the Tx. I have chosen input 2 on the Tx but it's not working correctly.
The app shows the solar at 0W even though I'm exporting.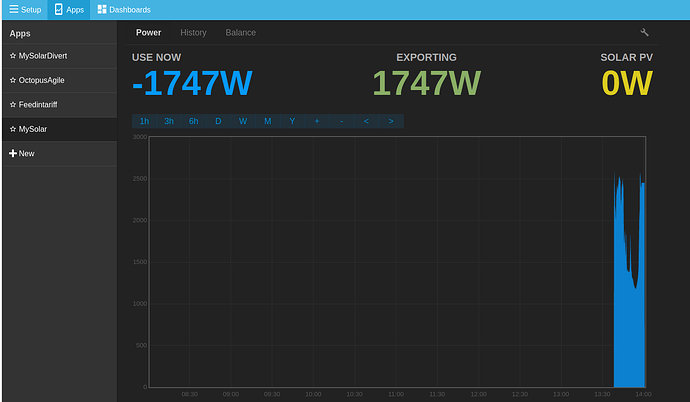 Any pointers gratefully received.
Thanks,
Richard