Hi All,
Wondering if someone could point me in the right direction. I would like to set up the heatpump app on emoncms. I have a emon tx with a current clamp measuring the power input.
Today I flashed a ESP8266 node mcu and connected 3 of the DS18b20 temp sensors to the flow in and out and one underneathe the unit for ambient.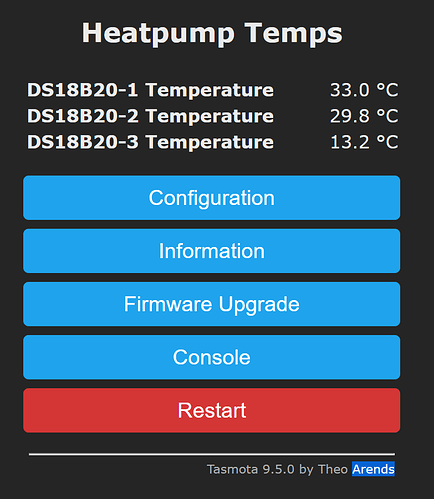 Using MQTT explorer I can see these coming in and the topic is tele/heatpump/SENSOR.
If I parse these into Node red this is is the message in the debug window.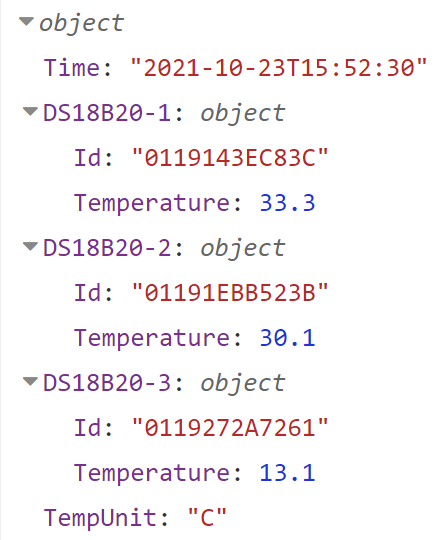 Ive knocked up this simple flow for now. Im trying to set the message payload to temperature for the DS18B20-1 and its just return the whole message payload.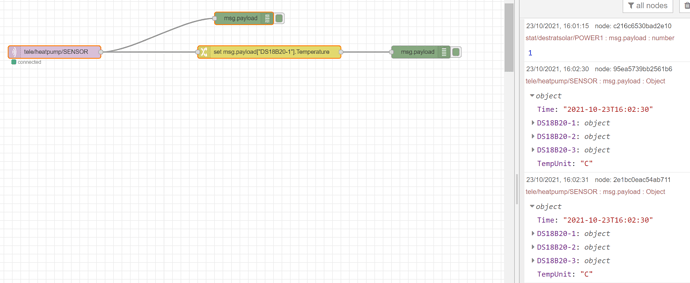 Has anyone else done this before or know how to set a message payload for just the temperatures and send them to emoncms?
Any help would be much appreciated

cheers
Gareth
The final challenge is how do I get these into emoncms as an input?