HI,
I am looking to sync my emonpi (running local emoncms install) with emoncms.org to contribute to heatpumpmonitor.org.
The two emoncms instances connect fine and I'm able to transmit feeds manually by hitting 'upload' on the local copy - however i can't see how to sync on an ongoing basis?
ServiceRunner appears to be running fine along with all other services (screenshot below) - i'm running v11.3.22
I have been reticent to post this issue as I have to think there is something very basic that I'm doing wrong. Could somebody point me in the right direction please? Screenshots below and big thanks in advance.
Local emoncms after hitting upload on first three feeds.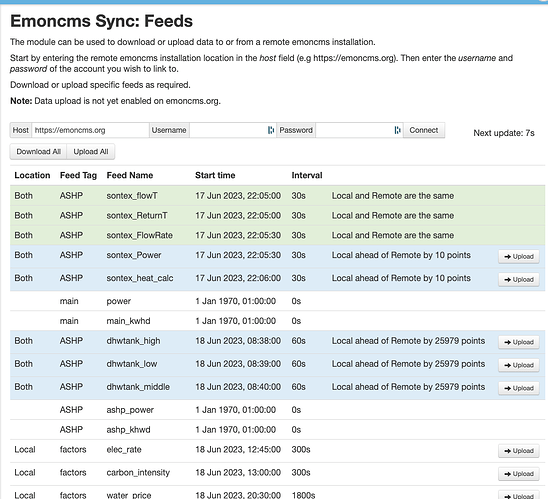 Emoncms.org after a manual sync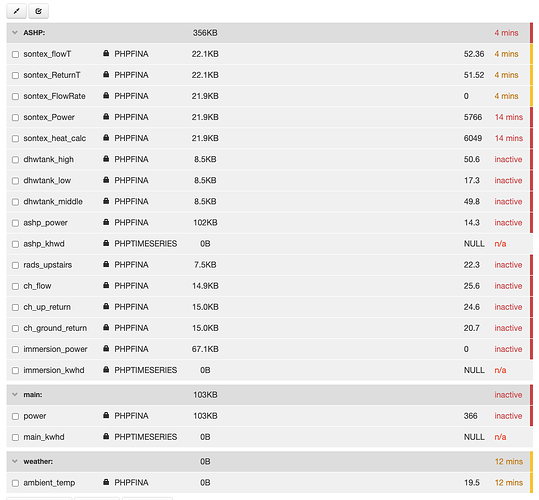 Admin on Emonpi. The FeedWriter is showing the pending write…