I wanted to sync readings from another emonCMS DB on my network.
I have two emonCMS databases on my network and wanted to combine readings for combined dashboards!
I tried to use the Sync function on the menu under setup.
So I entered the credentials of the other system for input and dashboard and when I tapped on "Connect" Chrome reports an error/notice in the first lines of the browser, and whatever I try to do like entering incorrect credentials, I can no longer get rid of it. Seems like this function is not yet working properly but I cannot get rid of the error messages so I cannot edit dashboards.
Screen with error messages: ip…105
Screen if I logout:

Screen of the feeds other environment. ip…104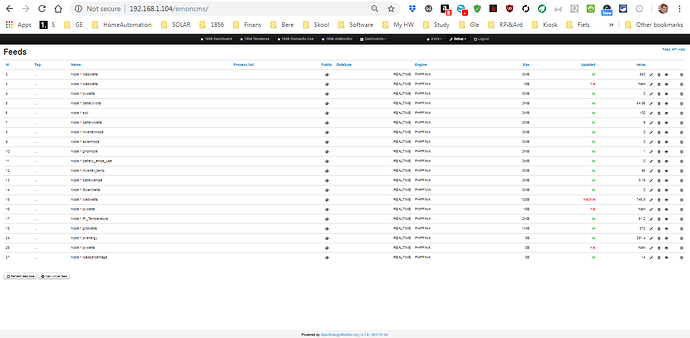 If that SYNC function is not working, how can I get rid of this error messages, so I can edit the dashboards as the webpage slides UNDER the error messages.
Any help or pointers will be appreciated.
Frits