Everything has been running well with my feeds and My Solar app collecting data (still need to do some power factor calibration to improve accuracy). However today I clicked on History view and was presented with a large anomaly which is skewing the view.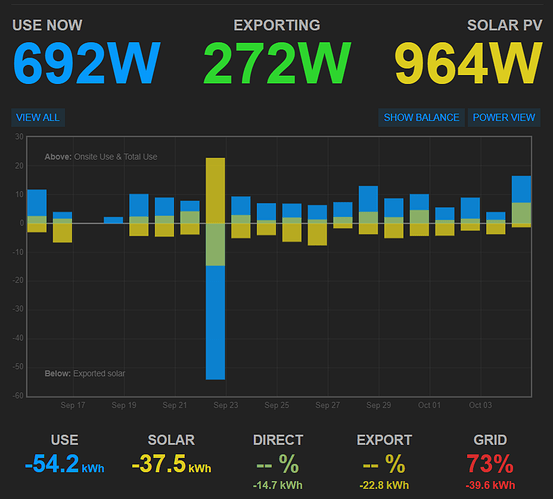 However when I click in to that day, data is as expected…
So my question is, how can I fix up this erroneous data in the history view to return the axis scales back to normal and report the correct history view? Worst case, can I delete that day from history?
Cheers.