I recently bought an emonTH and I'm looking at a graph of its output. I noticed what looks like an error in the display. Here's the 24 hour graph: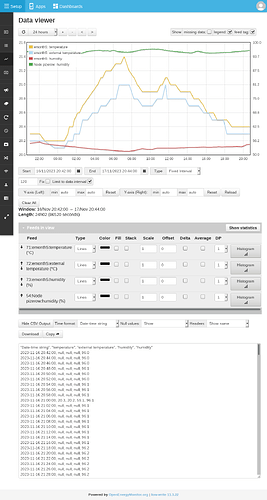 and here's the 1 week view: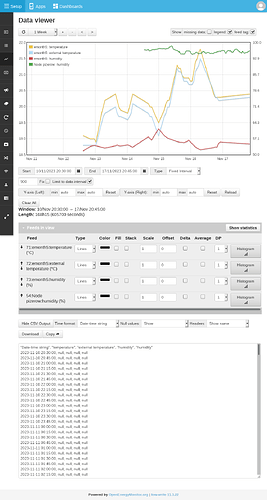 Now the 24 hour view is plausible. The house is heated from 00:30 until 07:30 (E7 tariff) and then the heating is off through the day.
But the one week view shows something completely different over the last 24 hours. The peak is at 07:15 on the 16th, going down to a minimum 18:30-21:00 that day and then up a bit to the present time. You can see lots of nulls in the CSV data.
What's going on?