There have been some problems after emoncms.org update.
I have some Apps related problems in emoncs.org
First is that if I try to delete outdated Apps, I got following error message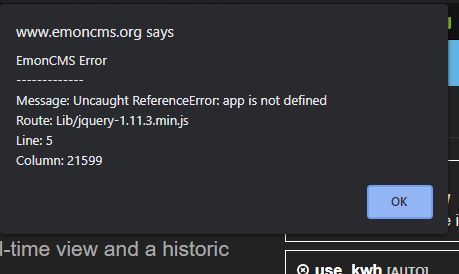 Then Apps euro sign in Currency field is not showing correctly.
For some reason if I change this, it is not stored:

And then scandinavian letters have been change in Apps and dashboards. Those are not displaying properly.
I can change these, but it seems that emoncms.org charsets has been changed in the newest emoncms.org.