Hello guys please i have been trying to figure out why i can not view my readings on the emoncms feed or input view.
i have connected the emontx to a rpi 4b as shown in the picture. since i did not have a female to female connector i made use of breadboard.

however, i still can not get a reading on the input view or feed view n emoncms.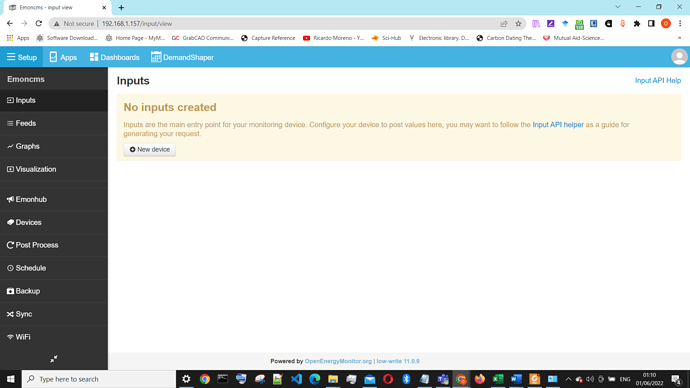 please how can i configure this to get it sorted out?
thanks