So I have a small solar setup. Nothing to power my house or anything (yet). I have some DIY powerwall batteries that my panels charge up. I don't have much pulling from those batteries at the moment. So a fair amount of time, my batteries are charged and my solar charge controller just says "no more sun needed, thanks!!" and that power is wasted.
Sooo, I am thinking of tipping my toes in to some power diversion. So here is what i have currently.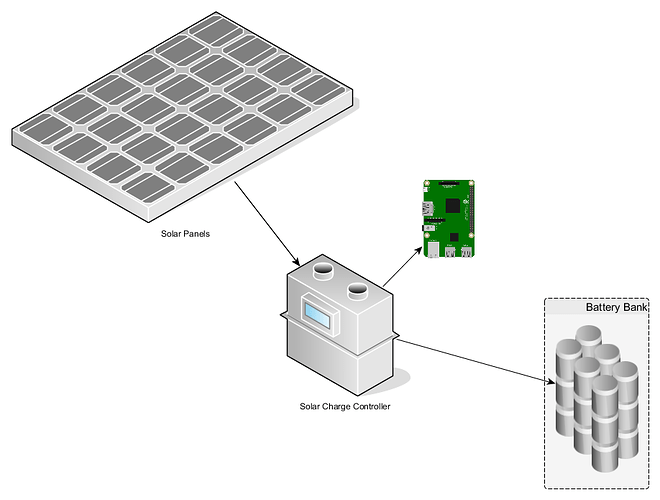 Nothing special. Small solar panel, a LandStar 10A charge controller and a 4s80p li-ion battery pack. The pi is currently just hooked up via the rs485 port to get the solar data to push to grafana.
My thoughts on what I would like to do are, stop monitoring the charge controller directly, put a voltage and current sensor or shunt in between the panel and the charge controller and be able to monitor the power there.
Then have some sort of relay setup to change where the power goes. In this case, I am thinking a small 12v heating element.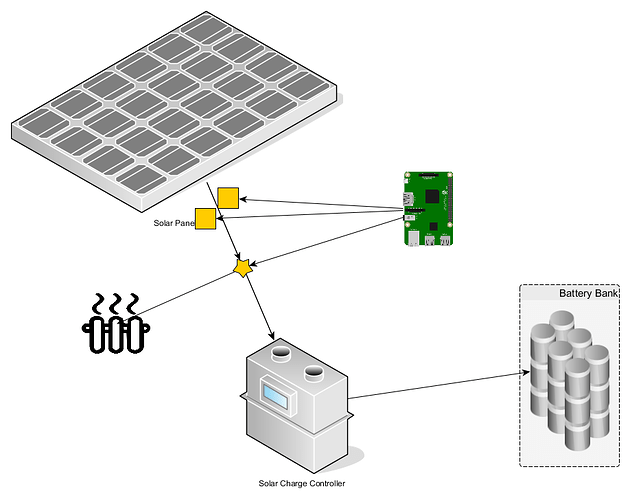 So to do this. I am going to need to monitor the voltage of the battery via the pi either through the charge controller or directly to the battery. Once it's "full" I would cut this over to the heating element. Then at whatever voltage I feel necessary switch it back.
Now, down to my actual question. I know I can do all of this pretty easily via an arduino. However, custom writing more code, though i am not opposed to it, seems like re-inventing the wheel here.
I have worked with the emoncms before, but have not gotten much in to the hardware side of OEM. So are there recommendations on going this route? I do want to start monitoring house power as well as my PV power ect. I figured maybe this is a decent starting point. I would prefer to go the DIY route as I already have bins and bins of parts and controllers ect.
Any thoughts or recommendations would be much appreciated! Thanks!