I checked out the latest version of the EmonCMS, and noticed some odd behaviour when using the "process list" functionality from the Inputs view page.
In this latest version, the process module allows you to add feeds without properly checking if the feed already exists. The production emoncms.org site has a different or older version of the process module that handles this type of exception properly.
Is this intended functionality? Or was this a work in progress?
Example of current master branch making multiple feeds:

Example of production version handling exception correctly:

Here is something in the master branch aswell that puzzles me? What is this realtime, histogram and daily data type used for? When is it applicable?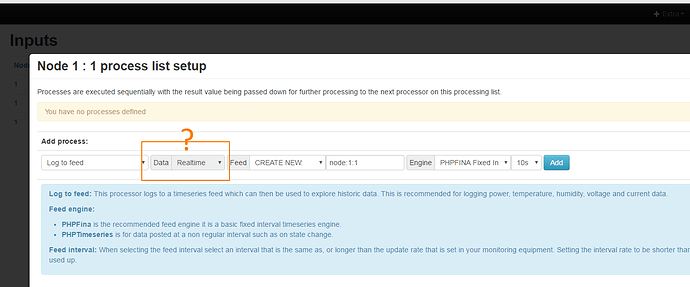 On another note:
In the feeds table, there is the fields name and tag. What is the difference? Where would this be used?
Same in the inputs view page, there is key and name value? Whats the difference between the two? When are they used?