Hello everybody,
I've bougth one year ago an emonTx arduino shield and it is working fine even though the calibration is not perfect…I am planning to realize correctly the calibration and I've closely read the corresponding building blocks articles written by Robert Wall (very good metrological work)…
I found a picture on one of the open energy monitor github page, and I suppose it is the correct setup for the emonTX calibration :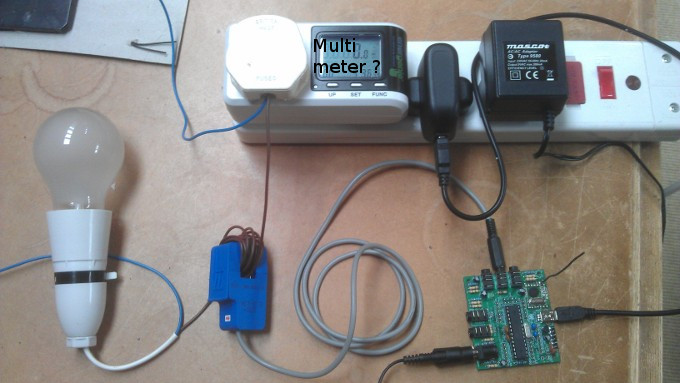 Is the material with a screen on the left of the strip a multimeter ? I've never seen such one ? somebody would know the brand ?
The emonTx seems to be alimented by an extra ACDC 5V supply…I am surprised because I've read it could be alimented by the ACAC adapter used for the voltage sampling…is there a particular reason for that extra alimentation ? maybe the photo was made with an old version of the emonTX which could not be powered by the ACAC adapter…
best regards
Alex