Hi All
I am in the process of updating the firmware on my emonpi and I usually do this by provisioning a new SD card and completing an export import exercise.
I am however having issues due to various modifications that cause various errors.
One of the ways of getting around this is to edit the SQL database for the dashboards but I'm unable to install phpmyadmin as it cant find the database? below is a screenshot of the removal of the package but the issue is teh same.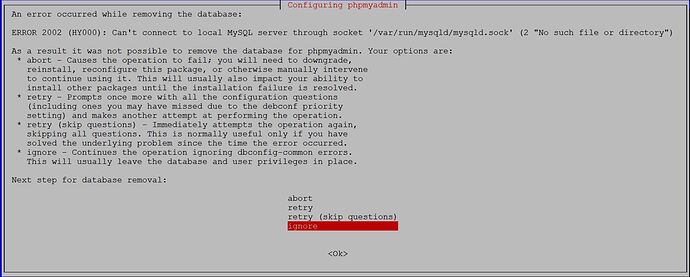 Kind Regards
Dave