Hello community members
my name is giuseppe and i am using OpenEnergyMonitor since a year with success at my home.
Recently I experienced the following problem in one of my feed : values drop to zero .
I attach a picture to show this :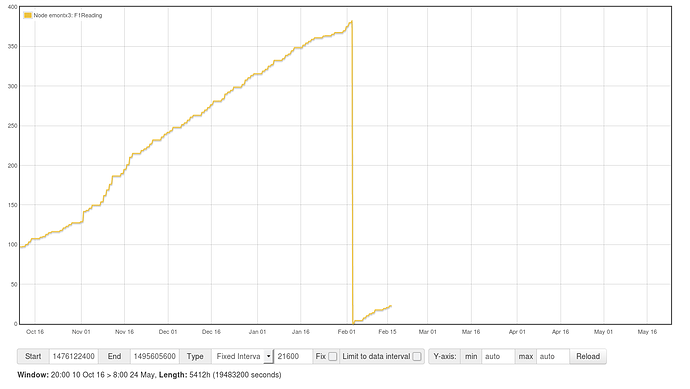 Could you help to find the reason of this ? Is it possible to fix the values ?
Thanks a lot
ciao