I am currently running some tests using Gulp and apiDoc to create in-line documentation.
This will of course help developers get a faster grasp on the project as a whole, and easier to create new or extend existing modules.
Since I have not used documentation generators before, I am not sure if this is correct tool for the job.
Ideally I would want the following documented:
Module modal class object (aka {module}_model.php)
Module Javascript objects that make calls to backend(please advise on correct terminology for this)
+optional: Module controller if possible
Below is a example of what I have generated so far, but mixing the php class objects with API related documentation seems odd.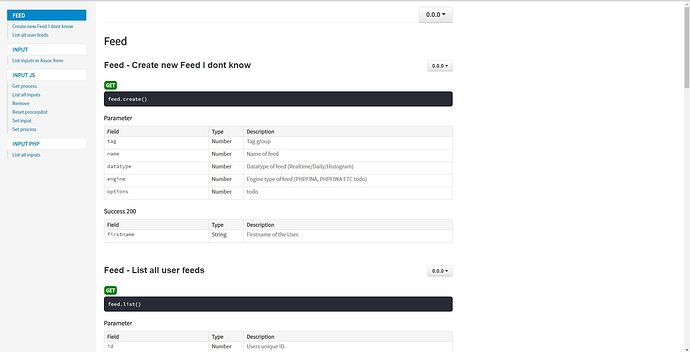 Could someone advise on the correct approach to do to properly document all the module class and API's?