Hello guys,
As a project I'm designing a PCB that I can put into my fuse box to measure the power usage and generation, we have solar panels, of every group of my house. We have 3 phase power so that's why it haves 3 transformers to measure the voltage of every face separately.
As a controller I wanted to use a 30pin EPS32.
Before I continue to order the PCB's and parts I thought that there will be some people here who are a lot smarter and more experienced than me.
Can someone give me some advice about my design in term if operation and manly safety.
Thank you in advance,
Sander.
3d render: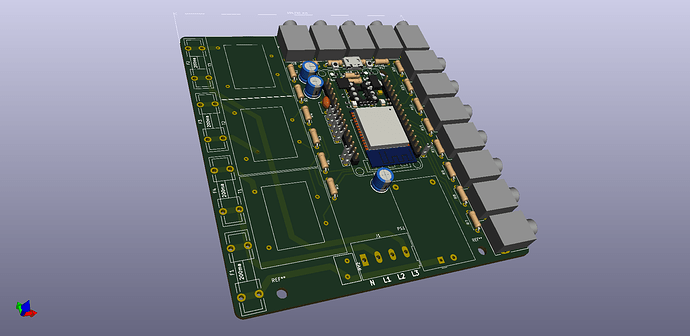 pcb: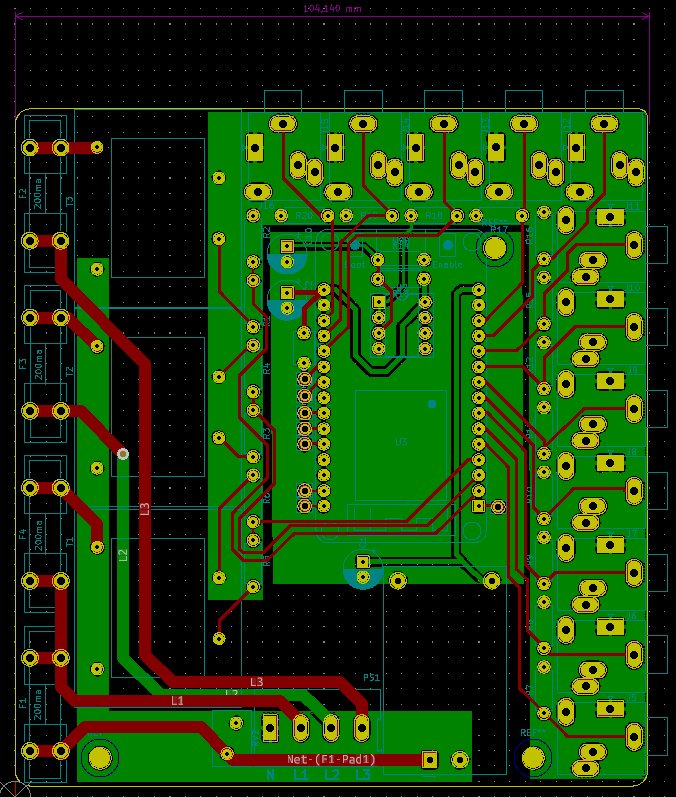 Schematic: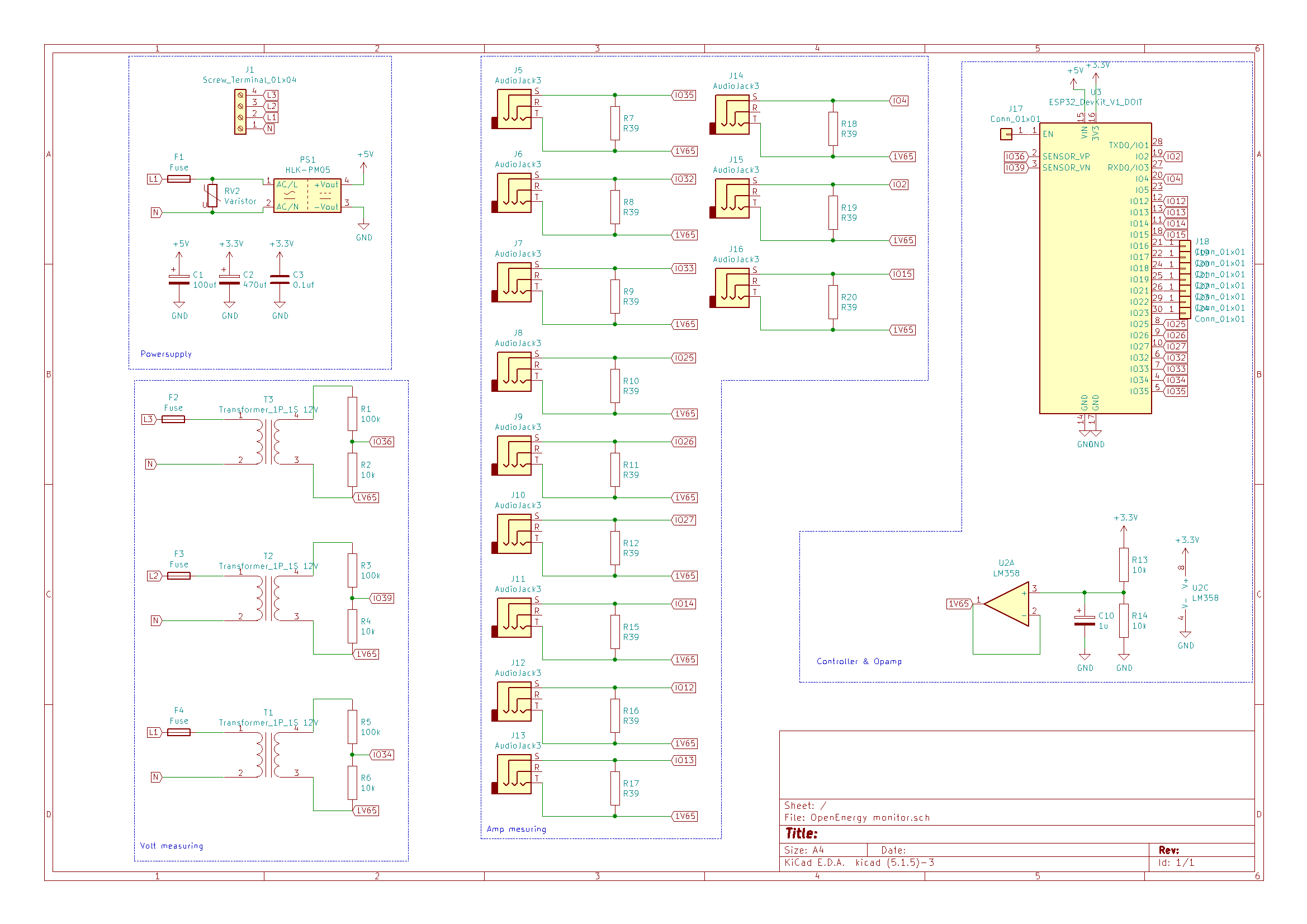 Edit: schematic cleanup.