Following on from:
Thanks everyone for helping to beta test. We have just published a stable release of OpenEVSE ESP8266 WiFi gateway FW (V2.4.1)

Big thanks to @jeremypoulter for his hard work.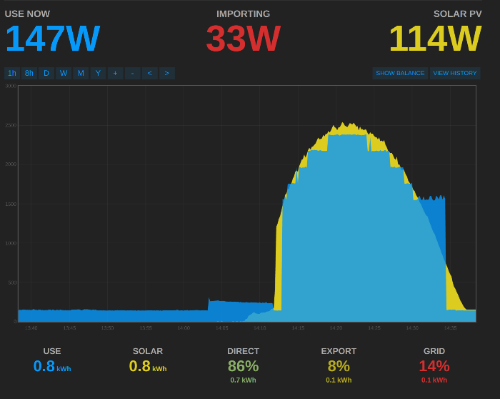 Upgrading for earlier (beta) versions of V2.x.x is highly recommended. Upgrading from all versions (including V1.x) should be possible by uploading latest .bin via web interface. Download from releases:
Documentation or the latest version is almost complete:
---
The WiFi gateway uses an ESP8266 (ESP-12) to communcate to the OpenEVSE controller via serial utilizing the existing RAPI serial interface. The web interface is served directly from the ESP8266 and can be controlled via a connected device over a local network.
Features
Web UI to view & control all OpenEVSE functions

Start / pause
Delay timer
Time limit
Energy Limit
Adjust charging current

MQTT status & control
Log to Emoncms server e.g data.openevse.org or emoncms.org
'Eco' mode: automatically adjust charging current based on availability of power from solar PV or grid export
Ohmconnect integration (California USA only)
Requirements
OpenEVSE charging station
WiFi Module